Administrator
Staff member
[FONT=Arial Narrow,Arial MT Condensed Light,sans-serif]

1 Day Cyber Monday Sale at Westminster Letter Press

[/FONT]
Okay everyone; the pricing is incredible for one day only!
-------------------------
One day only incredible pricing on Westminster Letter Press publication.
See details and ordering at the WLP site.

Westminster Larger Catechism Transcript editions.

Regular edition. Normally $65. 1 day sale price $45.

Deluxe hand bound edition. $225. Great 1 day sale price $95 (best bargain!).

Limited signed and numbered slip case edition. $750. Great sale price at $295.

The author's edition in clamshell case has sold out.

Regular shipping rates apply.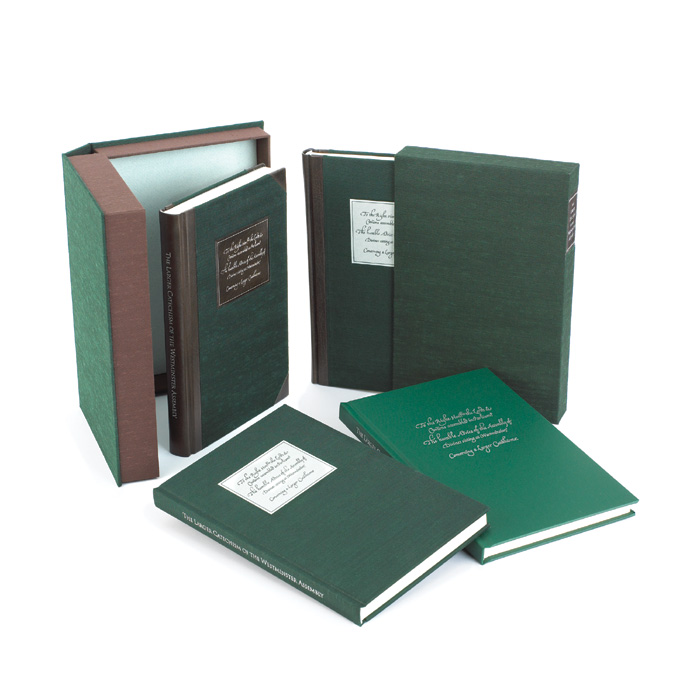 Solemn League & Covenant. Large broadside, hand set type and printed on handmade paper.
Unsigned edition. Normally $135. Sale price $95.
Signed edition (25 copies). Normally $250. Sale price $150.
Regular shipping rates apply.